In the contemporary digital world, the significance of influencers has been grossly underestimated. As a result, many brands have jumped on the influencer marketing bandwagon to reap the benefits of these online superstars' brand association leverage approach.
On the other hand, many brands lack the finesse needed to connect, communicate, and collaborate, and as a result, fail to reach their business objectives.
The best influencer marketing platform has a reputable network of influencers and specializes in designing goal-oriented and time-bound marketing campaigns and tactics.
Let's get this party started!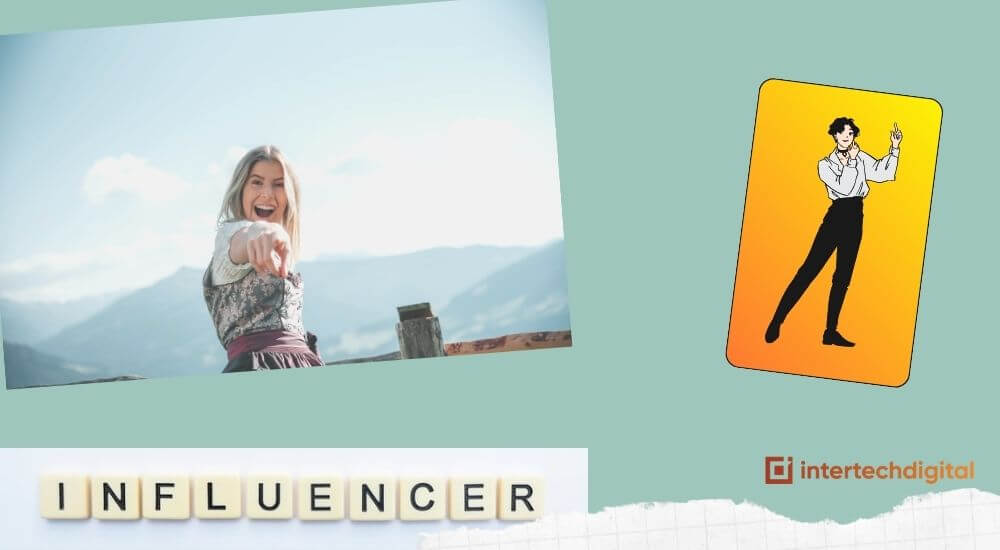 What Is an Influencer Marketing Platform, and How Does It Work?
Simply put, an influencer marketing agency is a third-party organization that builds and maintains relationships between influencers and businesses. Brands desire to promote their products and services in new markets. However, they lack credibility on their own, so they need the support of well-known figures in their field to overcome this barrier.
An agency is an appealing option for a brand looking to discover the ideal influencer swiftly.
Influencer marketing firms are becoming increasingly popular. As a result, the number of agencies has increased from 190 in 2015 to 1120 in 2019 – and it is expected to continue to rise in the future years.
What Is An Influencer Marketing Platform's Function?
Consider an influencer marketing agency to be your best buddy that will stick by your side throughout the campaign.
Many elements are required of a leader while planning and launching a campaign, including time, energy, and patience, to name a few.
There is often too much for a marketing specialist to handle on his own; this is when these agencies step in to help. An agency aims to bring companies and creators together, develop a connection, and ensure that the partnership produces positive results for both parties.
These firms will put their resources into making your campaign a success; after all, their company's reputation is on the line.
If you seek hard enough, you can uncover tools and websites that can connect you with prominent celebrities while also providing analytics to measure the success of your endeavor. However, it is advisable to seek advice from specialists in the sector to ensure that you receive adequate returns on your investment while avoiding losses.
How Can An Influencer Marketing Platform Help Your Company?
1. Find an influencer who is ideal for a certain campaign.
Agencies with a long history have a database of internet celebrities with whom they might collaborate. They do, however, occasionally engage in activities aimed at identifying new rising online stars in the media space.
The first stage in a protracted campaign is to find the appropriate face. It's also crucial since the appropriate person may assist a company in achieving its marketing goals.
2. Launching an Influencer Marketing Initiative
The agency is in charge of creating and implementing campaigns. As a result, they must have sufficient knowledge about the company's target demographic, consumer preferences in content, customer behaviour, message delivery tone of voice, and so on. All of this data is necessary for determining effective promotion tactics and campaign leaders' responsibilities.
Social agencies are also in charge of choosing social media handles related to the underlying business's promotion. They may also make recommendations that act as the foundation for developing marketing strategies.
Aside from the main campaign, the agency also organizes contests and giveaways, chooses campaign themes, finding the correct hashtags, advertising, product placement, and more.
3. Dealing With Influential People
The agency is in charge of locating an influencer who will speak about the brand's desired outcome, important subjects, rates, and other parts of the campaign. The company that hires the agency is obliged to make the necessary changes and give their opinion on the campaign's ultimate approval.
4. Begin optimizing, managing, and coordinating the campaign.
The agencies should be vigilant during the campaign because they are the ones in charge. They are required to make the necessary tweaks and repairs whenever the campaign veers off course. After that, the only thing left for the brand to do is provide feedback, agree to the adjustments, and authorize the launch.
5. Analyzing and Reporting on a Campaign's Results
When a campaign runs its course and comes to a close, the work isn't done. The agency must still examine the results, write a report describing the findings, and indicate activities to be completed after they are completed. The brand has the right to know how their money was spent and to receive all campaign performance figures.
Best Practices for Collaborating with an Influencer Marketing Agency
1. Establish clear objectives
You must begin with your objectives, just like you must begin with anything else in life. They enable you to establish a well-thought-out framework to work within. This can help you construct the proper approach if you include specifics about your target market and product/service attributes in your plan. Then, of course, you can make modifications as needed, but at the very least, you'll have a better understanding of your eventual aim.
2. Start looking for influencers.
This task can be completed manually or with the help of tools available on the market. Nonetheless, you should compile a list of the greatest internet superstars who can work with your company on a regular basis. However, there are times when you need to find new superstars that are better suited for a particular campaign. Therefore, this phase offers you a general sense of the types of people you'd like to represent your company.
To summarize
Influencer marketing is becoming more popular, with the business anticipated to reach $13.8 billion by 2021. If you want to meet your brand's demand and build your business by collaborating with famous people, working with an agency is the way to go.
The more you understand your objectives and target audience, the better your campaign will perform.
More Resources: THE BENEFITS OF LOCAL SEO OPTIMIZATION
More Resources: How to Make Your Google My Business Listing Completely Optimized