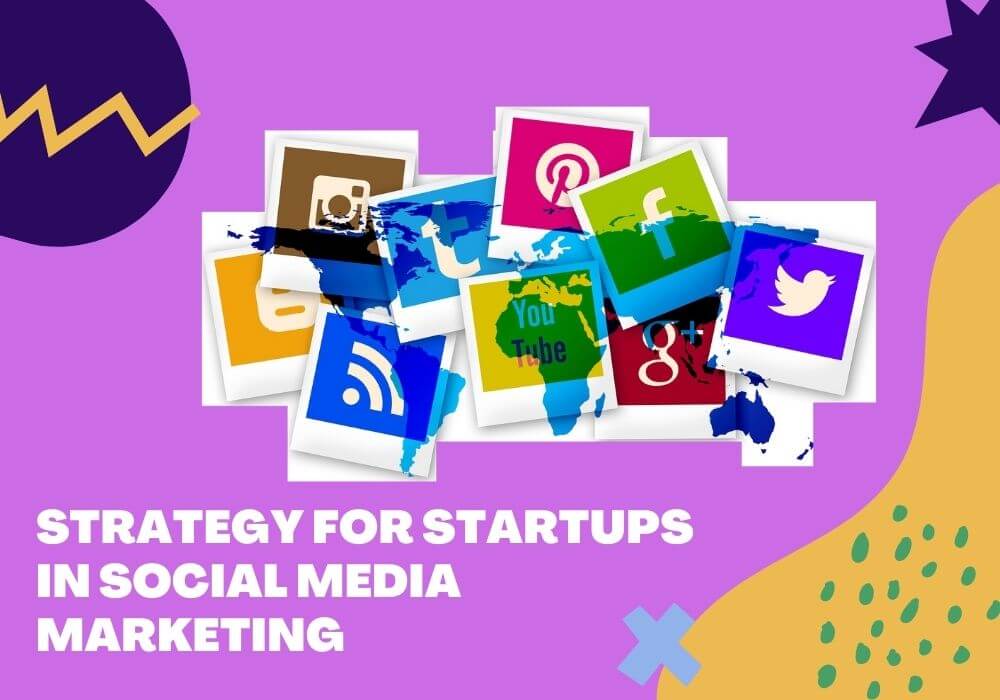 Startups must have a plan for social media marketing, and they must do it quickly.
It is impossible to overestimate the value of social media for startups. At least one medium is used by over 45 percent of the world's population. It's obvious that small business social media marketing isn't something that can be achieved on the spur of the moment.
Use social media to support your company
Social media marketing is now one of the startup's most useful and important weapons for development and benefit.
To begin, social media was discovered to be the most important source of customer inspiration out of 11 different outlets. Social networking provided 37% of people with buying ideas.
If that wasn't enough, 21% of people choose to purchase from companies that have a strong social media presence.
As a result, incorporating social media into the startup's marketing and public relations strategy is critical.
What is the Concept of Social Media Marketing?
In fact, social media marketing is just like any other type of marketing. Your goal, as with any marketing medium, is to get in front of your target audience.
To put it another way:
The process of gaining traffic or exposure to your company through social media sites is referred to as social media marketing.
What are the most popular social media sites for entrepreneurs?
Although there are many niche and special interest social media platforms available, we'll only cover the big FIVE in this guide to social media for startups:
Twitter Facebook LinkedIn Instagram YouTube
You've almost definitely interacted with one of these networks before. Let us, however, crunch the numbers and examine each one in greater detail:
Social Networking Outlets are Compared.
What are the advantages of social media marketing for startups?
The figures above demonstrate how important social media marketing is for startups. If your startup is in fintech, blockchain, consumer electronics, or another industry, there's a strong chance that a large portion of your target market is on social media.
However, there are several unique advantages of social media marketing that go beyond just "catching the audience":
Improved Brand Awareness – Using social media to get the word out about your startup is a great place to start. Take our word for it, but don't take our word for it! 91 percent of marketers said that spending a few hours per week in social media activity improved their brand's exposure significantly.
Engaging with customers/audiences – The boundaries between advertisement, public relations, and customer care have become deeply blurred as a result of social media. This is primarily due to the ease with which you can build a relationship with your audience and interact directly with them. Consumers are beginning to demand this degree of accountability. For 45 percent of customers, social media is one of the first places they turn when they have a question or an issue.
Increased page traffic – Social media allows you to share your content in new ways. This provides a compelling justification for your followers to visit your website. Note that the higher the quality of your content, the more inbound traffic you'll get.
Social media is a perfect way to share your owned media content with your audience, which helps your SEO. Social media shares of website pages have been shown to have a positive effect on the website's SEO, but Google has never verified this. As a result, you can see an increase in your Google rankings.
Cost-effective – This is largely your decision. Of course, paid advertising is available on social media sites, and the budget is set by the account owner. Social media marketing, on the other hand, is probably the most cost-effective tool you can use when performed organically.
Improved customer loyalty – Another point to consider about social media's utility as a customer service tool. Customers prefer getting a personalized or informal response to a computerized response when they leave a message. If you take the time to personalize your messages, your audience will view you more favorably.
Excellent for establishing a brand's credibility – While this is a more general subject, it is still worth noting. The aim of public relations is to boost your brand's image. This is something that social media can help with. If you please your customers on social media, others will notice and begin to trust your business. They can also begin to post positive things about you on their own social media accounts. It's practically free advertising!
When it Comes to Social Media Ads, There's a Difference Between Paid and Organic.
Let's look at the gap between paid and organic social media marketing while the last bullet point is still fresh in our minds. The distinction between the two, as well as the strategic approach adopted by each, is still a source of uncertainty.
The Natural Side
Any activity on social media that isn't explicitly paid for is considered organic.
You create an organic post when you post something on your page without spending any money on it.
Simply placed, non-ads cause organic behavior.
The Moneyed Side
Anything that is influenced and boosted by advertisements is known as paid social media. Any post in your feed with the "Sponsored" tag is referred to as a sponsored post.
Social network that is paid
Paying social media campaigns may be adapted to particular demographic and behavioral variables in general.
Here are some paying social media examples:
Increase the number of people who see your posts by boosting them.
Make your advertising more clickable.
Forms for generating leads should be developed.
Make use of video advertising.
Why would you want to use both?
Many business owners and entrepreneurs claim that organic reach (the amount of people who see your post in their feeds) is sufficient to make an impact. This was partially valid in the early years, but it is no longer the case.
Both social media networks are now pay-to-play sites.
They all use algorithmic feeds, which means that posts are shown to users based on their actions and interests rather than in chronological order. Organic posts on Facebook, for example, only hit 2% of a page's followers, and this number may continue to decline.
Which one will we concentrate on?
The ten steps we'll go through in this guide are all about organic social media marketing.
What is the reason for this?
There are two explanations for this:
Before you spend money on advertising, get your social media accounts in order if you're starting from scratch.
As a startup, you're typically on a shoestring budget when it comes to social media. As a result, we've worked hard to make this guide as lean as a grilled chicken breast.