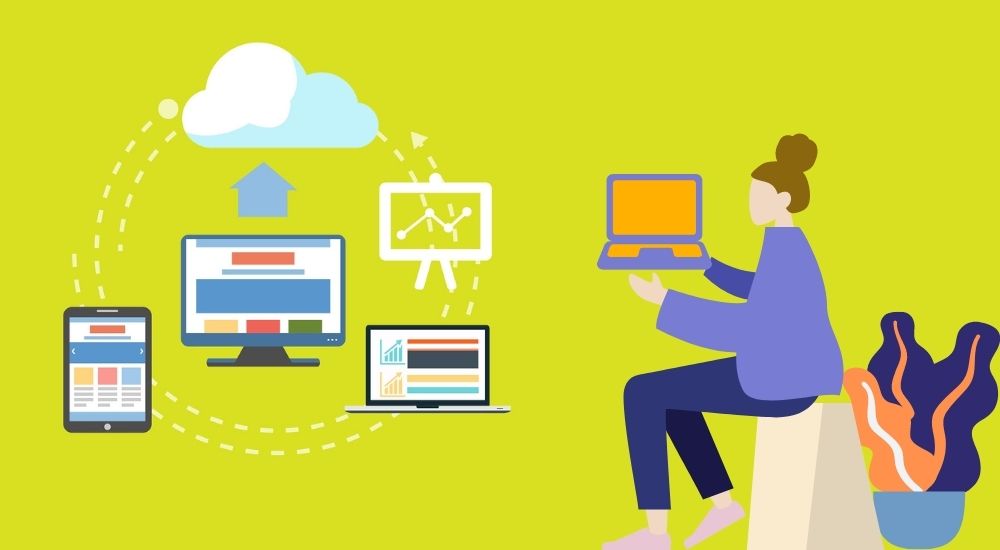 For internet retailers, the 2015 holiday shopping season was a success. Online businesses reported a 15% rise in sales over the previous year because of robust Black Friday and Cyber Monday sales. Cyber Monday proved to be the highest online sales day ever, garnering $3.07 billion.
According to numbers issued earlier by The SCORE Association, only 51% of small companies have websites, even though 97 percent of consumers look for products and services online.
The divide between small businesses and the growing number of consumers who evaluate brick-and-mortar firms based on their online presence may be costing entrepreneurs millions of dollars. "If a firm or a small business does not have an online presence, they are missing out on a significant chunk of the population that could be purchasing at their store," said Bridget Weston Pollack, SCORE Vice President of Marketing.
A website not only aids small businesses in promoting and selling their goods and services, but it also aids them in standing out from the competition, which is particularly crucial for clients who rely heavily on the Internet to discover everything they can about a company.As a result, a website is one of the most valuable corporate assets for disseminating information, establishing a reputation, and standing out in crowded markets.
According to a recent Verisign research, 97 percent of small businesses in the United States that have a website recommend that other small companies do the same. This is why:
1. IDENTIFY CLIENTS
According to Verisign, 88 percent of small businesses in the United States believe it has made it easier for clients to find them. Customers today use computers, tablets, and smartphones to do continuous searches. A website allows them to find your business and learn about what you have to offer at any time and from any location.
Content is crucial in today's competitive online search market. Google's algorithms have been modified to serve user searches better; today, sites that provide good information and a great user experience are rewarded. This implies that if someone searches for a product or service that your business offers, your website must appear in the search results or risk losing potential sales leads.
2. STRENGTHEN YOUR CREDIBILITY
You can utilize social media to build a brand for your firm, but the platform limits you in design, process, and technology. Small businesses can benefit from a website because it gives them more flexibility, control, branding, and reputation. In the United States, 84% of consumers believe a firm with a more trustworthy website than one with only a social media presence. A website can help a company gain credibility and attract new clients.
3. ATTRACT MORE CLIENTS
The ability of your organization to bring in new clients is crucial to its long-term success. Using solely traditional marketing strategies like direct mail or print advertising to reach thousands of individuals can be very costly and unreliable. Getting online allows you to reach out to more people locally or internationally while spending less for exposure—and you can even track the outcomes. In fact, a website is a wonderful method to find new consumers, according to 77 percent of small businesses in the United States.
It's not just about attracting new clients; a website may also be used to serve existing clients better. The capacity to update business information on the Internet 24 hours a day, seven days a week, improves client communication while freeing up time to concentrate on other business issues. You can also start email marketing with a branded email, which will drive visitors back to your on- and offline sites while also increasing client loyalty.
4. EXPAND YOUR COMPANY
Many small businesses want to grow their consumer base and extend their market. While face-to-face encounters are crucial, and word-of-mouth is frequently the best way to get business, having a website allows you to "pass your card out" to thousands of people online. You can sell products online and ship them to customers practically anywhere in the world if you have an e-commerce site. Customers in a neighboring city or state might be interested in your services, leading to a broader service area and possibly regional offices. Indeed, a website has aided the growth of 81 percent of small firms in the United States. You can reach out to a larger number of potential consumers and prospects by having a website.
5. GET A COMPETITIVE EDGE
According to a recent Verisign analysis, 93 percent of U.S. shoppers conduct online research before making a purchase. Consumers want to be well-informed about their purchases, both in terms of what they buy and who they buy it from. You risk losing consumers to firms that are already taking use of the internet marketplace if you don't have a website. If you're in direct rivalry with another company that has a website, your opponent has a distinct advantage—especially if they advertise their site well. A website can assist in the leveling of the playing field.
According to Verisign, 84 percent of small businesses in the United States consider their website to be crucial or crucial to their operations. More than half of small businesses in the United States do not have a website, so there is no better time than now to get your business online and ahead of the competition.
SELECT YOUR DOMAIN NAME BEFORE BEGINNING.
You must first set your web address before you can begin developing your website. In this digital age, your site's Web address (or domain name) is critical to online operations, so choose wisely. First, consider whether domain extension, such as.com or.net, is appropriate for your organization. Second, choose a memorable and descriptive name that isn't already trademarked by another company.
To learn more, read the new Verisign e-book, "Five Reasons Every Small Business Needs a Website," and get a domain name for your company's website today.
Our Service: