The Different Types Of eCommerce Advertising In 2022
Over the last decade, eCommerce advertising has dominated and will continue to dominate the marketing business. That's why it's critical for businesses, advertisers, and marketers to stay current with the latest trends! But, with so many various types of eCommerce ads, how can anyone possibly keep up? By conducting ongoing research and ensuring that they are knowledgeable about both present and developing types of eCommerce. You've come to the right site if you're looking for information about this subject.
eCommerce advertising includes display, search, social media, native, video, and email marketing. Many of the characteristics of different types of eCommerce ads overlap or can even be utilized in tandem.
Different types of eCommerce marketing
1. Promotional Displays
Display advertising refers to the placement of banner advertisements on websites that allow commercials. Graphics, audio, video, and textual elements can be used in banner adverts to encourage online users to click the banner and visit the destination URL. Banner advertising is typically delivered on websites that accept adverts using a display advertisement network, such as the Google Display Network.
Main Benefits: Google Display Network display ads are typically delivered to websites with the comparable topic matter, targeting users who would be interested in the ad's contents. Display advertisements have a lower CTR than paid search ads because they are not always contextually relevant to the consumer. Display advertisements, on the other hand, are a wonderful way to get the word out about your products and increase brand recognition among your target demographic.
2. Search Engine Marketing (PPC)
Paid search advertising appears at the top of search results on Google and Bing, for example. A text ad with a headline, summary, and a link to the target URL is known as a sponsored search ad.
Main Benefits: Because paid search adverts are triggered by search inquiries, they are more relevant to the intentions of the person viewing the ad than display advertising. Paid search ads also display at the top of the search engine results page, making them more likely to be read and interacted with. Paid search advertising often has a greater click-through rate and converts more people than display ads.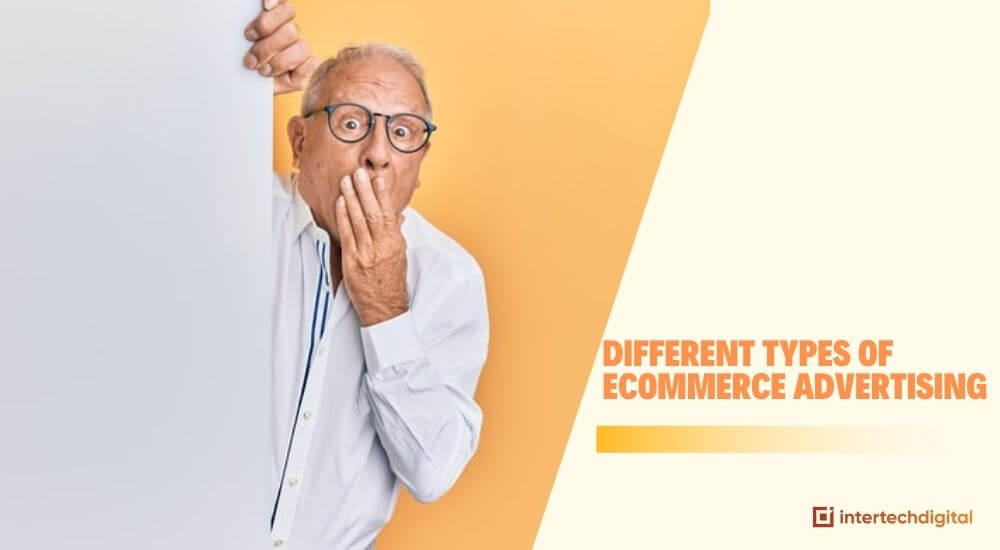 3. Retargeting and Remarketing are Two Terms for the Same Thing.
Retargeting, often called remarketing, is a type of display advertising that targets viewers who have previously interacted with your website. Retargeting uses browser cookies to identify users who have previously visited your website and offer them advertising for your brand in order to pique their interest and encourage them to return and make a purchase.
Main Benefits:  Users who have already interacted with your brand have shown interest in your items and are more likely to become consumers than users who have never heard of your brand. As a result, for online eCommerce and SaaS organizations, among others, retargeting has become a critical engine of advertising ROI.
4. Advertising on Mobile Devices
Mobile advertising is developing as the ideal platform for selling goods and services to mobile users as consumers spend more time on their phones. Mobile advertising includes SMS message ads, smartphone posters, and in-app promotions.
Main Benefits:  Mobile advertising is becoming increasingly significant for reaching customers where they spend the most time and attracting their interest and attention as they spend more time surfing the internet or using mobile apps.
5. Video Promotion
All sorts of online advertising that contain videos, particularly those that occur at the start or middle of video streaming material on platforms like YouTube, are classified as a video advertisement.
Main Benefits: Smartphone users spend more than 3 hours each day on their devices, with the majority of that time spent watching internet video content. Video advertising is becoming a more popular method for marketers to engage customers with engaging messages that generate clicks and purchases as mobile video usage continues to rise.
6. Native Advertising
Any sort of advertising that is designed to blend in with the appearance and feel of the surrounding content is known as native advertising. Product placements or reviews in a video, display ads on a website that blends in with the surrounding graphics, or written adverts integrated into the content are all examples of native advertising.
Main Benefits: Native advertisements appear more trustworthy because they blend nicely with a website's content. They are also less obtrusive and have a smaller impact on the user experience for the same reason. Users may not realize they are clicking on an advertisement when interacting with native advertisements. As a result, native adverts, as opposed to traditional display advertising, frequently result in increased interaction and a higher CTR.
More Resources: THE BENEFITS OF LOCAL SEO OPTIMIZATION
7. Advertising on Social Media
The term "Social Media Advertisement" refers to when a company or digital marketer pays to advertise their product on a social network. Facebook, Instagram, Snapchat, LinkedIn, and Twitter are the Big 5 social media advertising channels.
Main Benefits: Users will like, share, and comment on content promoted on social media, which is the major benefit of social media ads. This increases brand recognition and revenue by broadening the reach of social media advertising approaches and generating a big number of low-cost engagements.
8. Audio Promotion
Users can download their favorite songs and podcasts from audio streaming platforms with significant audiences, such as Spotify and Pandora. Marketers can use audio advertising to target these listeners with pre-recorded adverts that play in between songs. By subscribing to the streaming service, users can opt-out of the commercials.
Main Benefits: Spotify is one of the most popular apps in the world, with users spending an average of 25 hours each month on the platform listening to music. Audio ads prevent banner blindness, are impossible to miss without paying a monthly subscription fee, and allow marketers to reach millions of consumers with high-impact, memorable messaging.
More Resources: How to Make the Most of Google Trends to Improve Your SEO and Sales