How to Run a Profitable ECommerce Businesses
Many entrepreneurs have the goal to start a firm that not only makes them a lot of money but also allows them to have more flexibility by running it on autopilot. And eCommerce is one of the few businesses that encourage this type of thinking. Having said that, the path to success is not without its challenges.
Running an online store comes with a lot of challenges. And there are a few things you need to know if you want to achieve your objectives. To that end, here are a few tips and tricks for running a profitable eCommerce business.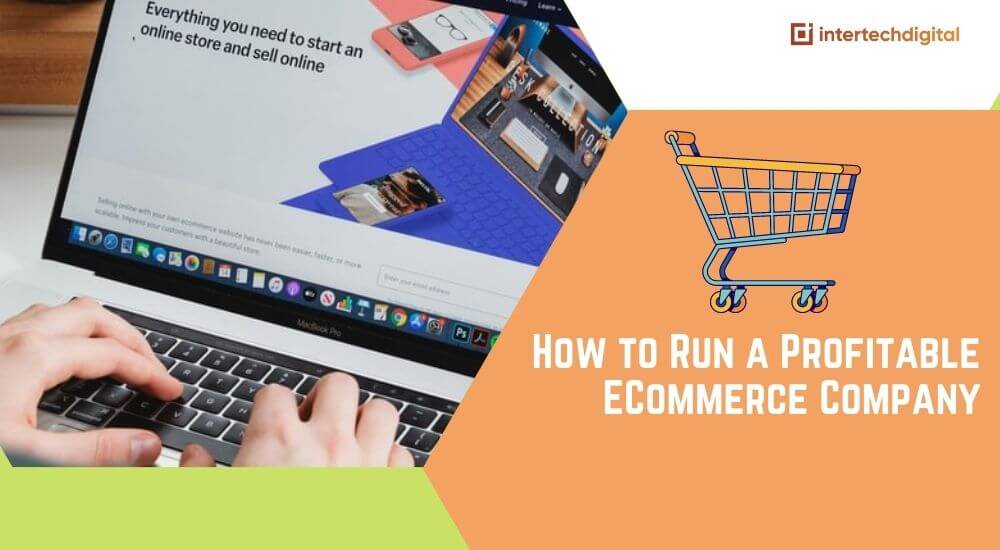 Treat it as if it were a business.
One of the reasons why some eCommerce businesses fail is that they are handled more like a hobby or something fun to do in one's spare time rather than the business that they should be. It's easy to slip into the trap, especially if you're not currently making a lot of money from it.
If you keep taking the same method, you won't be able to do so. If you want your online store to succeed, it needs to be treated with the same amount of attention and care as a Fortune 500 company. You'll put more consideration into your decisions and be less likely to make mistakes if you do it this way.
For your Online Store, Get Suitable Software and Platform.
It is your responsibility as an entrepreneur to investigate potential problems before they rear their ugly heads and cause your company to suffer. For many eCommerce business owners, the platform and software that their company needs must be carefully evaluated to ensure that it not only matches their business model perfectly, but also meets their budget.
Shopify, for example, is a wonderful platform to employ if you choose simplicity and efficacy over customizability for your online store. The Shopify profit tracker, as well as other third-party apps, can offer you the edge you need to beat out the competition.
The key is to Keep Things Simple.
It's all about streamlining the experience for potential buyers while selling things online. If the checkout process is excessively difficult, people are likely to become frustrated and abandon their shopping carts. You'll also miss out on a potential sale. As a result, it's critical to make sure that every component of your website is simple to navigate.
Make use of the chance to make it mobile-friendly as well. Always keep in mind that keeping things simple is the key to winning your clients' hearts. The easier it is for them to navigate your website and make a purchase, the more likely they are to do so.
Make the User a Priority.
The most significant limitation of any eCommerce firm is that it is unable to provide clients with the same tactile, olfactory, and visual experiences that traditional brick-and-mortar businesses provide. While there is currently no solution to this problem, that does not rule out the possibility of compensating in other ways.
For example, you might be able to give customers lower prices on preferred products. To entice customers to make a purchase, you can offer them special deals, discounts, and even free shipping.
Make Sure Everything is in Working Order.
The technology that powers an eCommerce business gives it life and breath. There's no point in starting an online business if the website doesn't function properly. Slowdowns, dead links, and other technical concerns will prevent people from becoming paying clients.
As a result, substantial testing is required to ensure that everything functions properly. This may delay your business's launch, but if you don't thoroughly review and evaluate the site now, it could lead to issues that cost you money later.
Make the Most of Your Social Media Presence.
Today, it's difficult to find an online business that doesn't use social media as a marketing strategy to attract more traffic to its website. So, if you haven't already, you should start using this digital channel. It may seem like staying active on this platform is a lot of work, and it is. However, by doing so, you will be able to attract more clients than you would otherwise. As a result, your internet business's sales will rise.
The Importance of Search Engine Optimization cannot Be Overstated.
It's no secret that the majority of people use search engines to find what they're looking for on the internet. Adopting SEO tactics makes sense if you want to increase your eCommerce business's awareness and exposure.
Search engine optimization, as the name suggests, refers to tactics and processes that assist websites in ranking higher in search results when specified keywords are utilized. You'll have a higher chance of enhancing your online presence if you employ these tactics.
Examine your Rivals.
Competitive analysis is employed by firms across numerous industries for a reason: it works. It will not only assist you in gaining insight into your competitors' strengths and flaws. However, it also gives you the chance to discover new techniques and methods that you may apply to your eCommerce firm. While there's no disputing that it takes time and effort, researching your competition can help you considerably increase your internet business.
Use Email Marketing to Your Advantage.
When it comes to eCommerce firms, email marketing is still as important and powerful as it was in the past. After all, this method will allow you to do more than just increase your following. However, it will help you stay relevant to your existing consumers by keeping them involved with your brand on a regular basis.
So, if you want to expand your online store, be sure to include email marketing in your strategy. It will go a long way toward assisting you in your endeavor's accomplishment.
Keep Your Company up to date.
Keeping your firm up to date, whether in marketing or technology, is always a good idea. After all, new trends may emerge that could improve the efficacy of your advertising campaigns or the efficiency of your online operations. And this can make all the difference in terms of gaining a competitive advantage over other online retailers and, as a result, increasing sales.
Collaborate with Other Companies
Investing money in a brand that isn't well-known can be difficult for many purchasers. However, working with well-known companies can help you gain great publicity for your eCommerce firm. Companies with which you select to create your credibility don't have to be the most well-known – as long as they have a following, you'll be able to expand your consumer base through cooperation or joint venture.
Provide Assistance
When purchasing from eCommerce firms, one of the most typical challenges that many customers have is technological in nature. Furthermore, if you want to attract more clients and increase revenue, you must be willing to provide troubleshooting assistance. Having some type of support for any technological issues that arise, from email to live chats, will not only assist users in completing their transactions. However, it will demonstrate to them that you respect their interaction with your company, increasing the likelihood of them becoming repeat consumers.
Increase the Number of Payment Alternatives
No eCommerce business can survive if it does not receive paid for its services. Customers may not make any purchases if you do not provide them with the payment choices they choose. As a result, you must provide customers with their preferred online payment methods. It will be considerably easier to convert users into customers as a result of this than it would have been otherwise.
Use Internet Review Sites to Your Advantage.
More than most people understand, a product's internet ratings can have a significant impact on the brand's reputation. In fact, according to some studies, over ninety percent of people rely on online evaluations before making a purchase. Simply said, customers trust this feedback just as much as their own personal recommendations, which is why you should use internet review sites.
One approach to do this is to encourage all of your consumers to leave feedback and insights about your products and services after they've purchased them. This will make them feel as if your company values their opinions. But, more crucially, it will enable you to get new clients.
If done correctly, an eCommerce business may be a financially lucrative venture. You can help your venture grow into a profitable business by keeping things simple for your clients, ensuring that you use the correct platform and software, and managing it well.