Yelp's platform has evolved into a go-to site for consumers to investigate and express their thoughts on the companies they frequent since its inception in 2004. Other review sites have emerged since the company's inception, but Yelp continues to lead the pack with over 178 million monthly unique users.
When people search for your business online, these review sites appear on the first page of results. Another important component of the wider digital marketing toolkit is an online review management approach. You desire a positive brand feeling for any firm because pleased customers refer other customers and become brand evangelists. Because of Yelp's reach and visibility, it's especially vital to be familiar with the platform and how to manage your reviews there.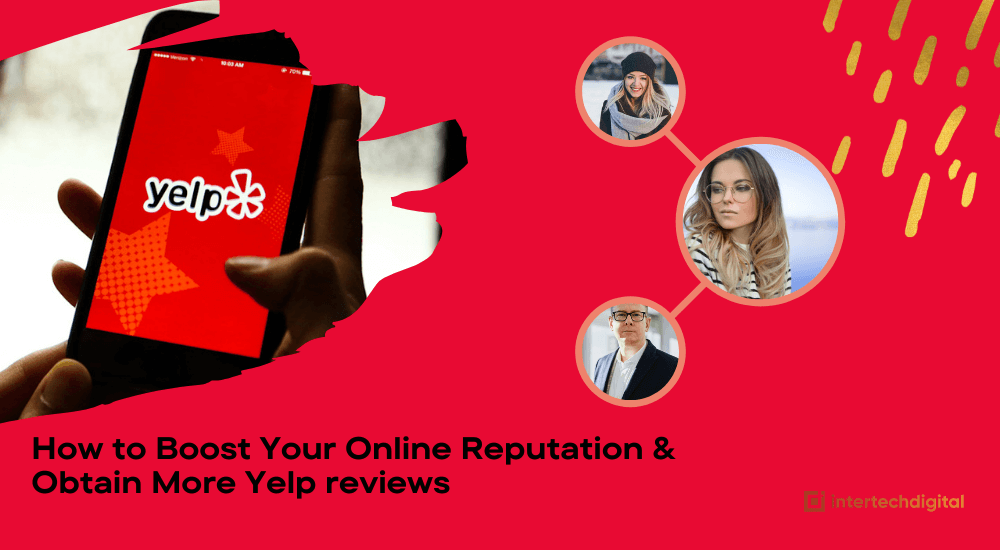 What is the Significance of Yelp reviews?
Reviews can have a substantial impact on brand sentiment for businesses in categories such as food and beverage, local services, and medical. Whether people are applauding or condemning your brand, you want to be there to respond directly.
The top three reviewed business categories, according to Yelp's own data, are home and local services, restaurants, and shopping, accounting for 52 percent of the total categories covered.
According to a BrightLocal consumer trend analysis, in 2020, 87 percent of consumers would check online evaluations for local businesses, up from 81 percent the year before. This may not appear to be a clear lesson at first glance, but what counts to marketers is what occurs after potential buyers read reviews.
Reading favorable or negative reviews influences a customer's decision to use a business: 94 percent believe positive ratings increase their likelihood of doing so, while 92 percent say bad reviews decrease their likelihood.
Consumers said they will go to the company's website (31%), look for more reviews (28%), and even visit the company after reading great evaluations (17% ). Whether or not you get potential clients depends on whether or not you have reviews.
How did you receive these testimonials? For this, Yelp provides certain guidelines.
How can I acquire Yelp reviews without breaking the rules?
Let's begin with the things you can't do. The review criteria on Yelp are extremely explicit about how businesses cannot get reviews.
Do not request reviews in person, online, in your newsletter, or even from your grandmother.
Offer no incentives in exchange for reviews: no discounts or freebies if they leave a review.
The criteria are based on the premise that written evaluations are uninvited and represent customers' true and unbiased thoughts. Let's look at what you can do instead now that you know what you can't do to generate a healthy number of reviews for your business.
The Most Effective Methods for Obtaining Yelp Reviews
You can't even ask for feedback? Is there anything else that needs to be done? Yes, in a nutshell, and we'll go through a few pointers to help you get started. In light of Yelp's rules, your focus as a company should be on providing such excellent service that customers feel compelled to share their experience on the platform. It's also important to be aware: until you tell them, they won't know you're on Yelp.
To get started with these suggestions, make sure you've previously claimed your business profile on Facebook.
Complete Your Company's Page
Make sure that all of your company's information, including any temporary hours or methods of operation, is up to date. Platforms are constantly adding new spaces for additional information, so it's never a bad idea to double-check your profile. It's never fun to arrive at a business only to discover that, for example, they only accept cash, something you hadn't anticipated.
If you provide a service or meal delivery, connect those elements so customers can easily book or purchase food from your page. The smoother the customer experience, the more likely they are to submit a positive review.
Post-Updates Information About Your Company
Yelp, which is moving more into the social media realm, now allows companies to publish updates. Consider these to be social media posts for important information you want to communicate with your customers. Menu modifications, new dishes, new services, and any logistical adjustments are just a few examples.
This company recently announced two significant updates: it is commemorating 30 years in business and it has reopened. Fresh updates from companies show customers that you're paying attention to your Yelp page and that the information there is up to date.
Respond to Negative Yelp Reviews
Even the nice ones, to be sure. It can be difficult to reply to negative reviews, and while every company wishes for a pristine five-star rating, the reality is that angry consumers will arise from time to time. According to one survey, 89 percent of consumers read local businesses' reactions to evaluations and will spend up to 49% more at a business that does so.
Take a page from your crisis plan to help you write these responses. You can avoid writing a passionate answer if you have a plan in place. Although the customer isn't always correct, you can control how you respond to them to ensure that the interaction is beneficial.
Use Social Media to Share Your Yelp Reviews
You can't request fresh reviews, but you may absolutely share the ones you already have. Consider reviews to be content. The greatest reviews should be quoted, then put into an appealing social media visual and shared. It's fine to brag about how much your consumers adore you.
Embedding a Yelp Badge on your Website is a Good Idea
Place the Yelp logo alongside your social media icons to let customers know you're on the site. Go to your business account to find the review badge for more Yelp branding that includes your review count and star rating.
Use the Yelp Logo in your Store
Order a free window cling from the company to connect the physical with the digital. You've probably seen something similar before. They're affixed to the front door or the menu displayed in the window. When choosing a location, keep in mind that the cling should be visible when entering and exiting the business.
On their print shop, Yelp offers a few paid branded products, such as hours signage. These extra stickers act as a reminder to your clients that you're using the platform.
Make Check-in Offers
Taking advantage of Yelp offerings is one method to get around the no-freebie restriction. These are special offers that surface while people navigate the site.
On weekdays, Yelp users who claim this offer will receive a complimentary drink. The offer has two advantages: weekdays are likely to be slower, so the offer may produce more orders, and buyers are more likely to want to place a larger order that contains the item on offer.
Make a Commercial
Businesses that advertise on Yelp appear first in the search results or sidebar. This has the advantage of making you stand out a little more from your neighbors.
Take use of Review Management Software
Are you getting more reviews than you expected on various sites? Constantly checking various sites and responding to reviews can be exhausting and time-consuming. Instead, collect evaluations from TripAdvisor, Glassdoor, Google My Business, and Facebook using review management software like the one included with Sprout Social.
While a software solution does not directly assist in the collection of reviews, it does assist in the management of those reviews, resulting in faster responses and happier consumers.
The Next Steps in Handling Yelp Reviews are as Follows:
Consumer reviews, whether in person from a friend or online from a stranger, are an important component of the buying process. As more firms expand across numerous industries, the rivalry for brands intensifies, while consumers have access to a larger range of choices. Conducting research is the greatest approach to figure out where to eat next or which spa offers the best treatments. These are presented in the form of reviews.
While you may not be able to directly request Yelp reviews, there are a variety of alternative options that can help you increase your brand's visibility both in person and online. Focus on providing a fantastic experience and boosting consumer awareness of the possibility to submit reviews and support your business, rather than worrying about shady ways to 'get around' these standards. In the end, doing so simply serves to strengthen your company's legitimacy at a time when consumers are becoming increasingly aware of sponsored evaluations elsewhere online.